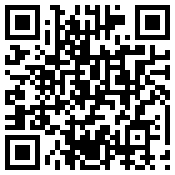 I discovered QR codes a couple of months ago,  I read about them, downloaded a QR reader, and began to create my own codes.(I have one for my blog page on the right hand side of the blog). When I went to ISTE11, they were all over the place!  Silly me, I felt like one of the chosen when I had to demonstrate or explain what they were. 🙂  Well, eventually, the fun of it wore off, you can see them wherever you go, magazines, etc…, so now the question became, "How do I use QR codes in my classroom?" Or better yet, "Can I Use QR codes in My Classroom?"
The other day, I was perusing Free Technology for Teachers in my Google Reader, and lo and behold, what do I see? A very, cool, way to use QR codes. Now, just to be fair, prior to seeing Bryne's article, I had already bookmarked Steve Anderson's "QR Codes in Education" Livebinder, I just didn't get around to looking through it. (But I will now). Richard posted the  QR Treasure Hunt Generator  created by  Classtools.net and it looked simple enough that I could check it out without having to hear my husband yell "Get off the computer!".
It was very simple to use and the title says it all.  You create questions. The questions are turned into QR codes. Hang them around the room and let the students "read" the questions with their mobile devices and answer them. (That's the treasure hunt part of the game). Being educators, I know you can take this concept, twist it, turn it, whip it, and come up with 600,00 different ways you can use it. The owner of the website does ask for feedback in comments and suggestions,or even problems, so feel free to share.
Upon seeing it, I immediately thought of the "Getting to Know Mrs.M' exercise I use at the beginning of the year.  I place a summary about myself on the Smartboard, my students read it, and then answer questions about me. As boring as it sounds, they are engaged, but how much more spicy would it be with QR codes! I would only have to show them how to use it once( you know how kids are).
To test it out,  I made up 5 questions, that's the minimum amount you can use, hit "Create QR Challenge", and the work was done for me! First, it took me to the "Teacher Notes" page and from there you can access the  QR codes that the students will use for the "Who is Mrs M?" quiz.
I think using this tool as a team building exercise at the beginning of the year would be a great idea as well. We've done scavenger hunts in my building before, but how much more fun it would be with QR codes! Of course, you would just have to ignore the grumbling of the "anti-tech" teachers as you played.
My only dilemma is that cell phones are not allowed in school, principal's orders. "If you see a cell phone in school, confiscate it immediately!" Hmmm, how do I get around this?  Do I let them sneak their phones out and hide it when administration enters the room?(Just kidding) Maybe for this exercise, I'll let them use mine, but supervise them heavily. Any suggestions?
A question I sent to the owner was if they see this as a "just for teachers" tool.(Russel Tarr responded, "It's designed for whoever uses it!") I think it would be great if the students could create their own questions and QR codes.